Maroondah's conservation history
The name Maroondah comes from the Aboriginal word meaning leaf. The Wurrundjeri tribe were the original inhabitants of this region and it is on their land that we live today, taking on more of their culture of caring for land  by preserving vegetation and keeping the ground healthy with healthy waterways.
White settlers arrived in 1830. Maroondah still has approx half a million trees ( not sure who counted these – a Council statistic) and 64 native reserves.  CCS is deeply committed to retaining the mature tree canopy we enjoy, and adding to it with new trees so that we never have less than we currently do.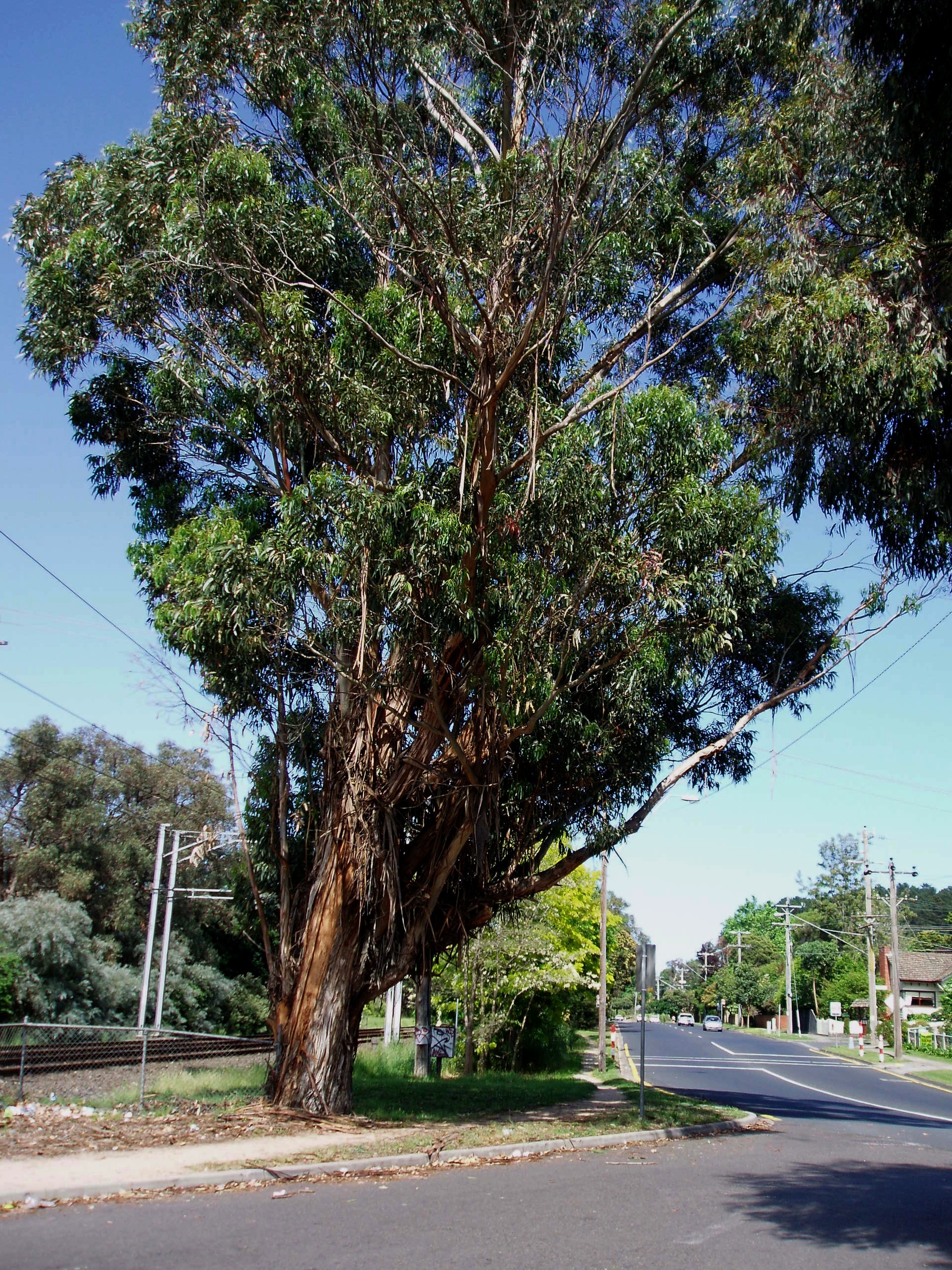 Above is the last remaining eucalypt from 1964 at Croydon Railway Station
The demise of the last tree June 2020 which collasped naturally from intenal decay.

The Croydon Conservation Society was formed in 1964 by concerned residents who were provoked into action by the removal of some old eucalypts near Croydon Railway Station, to make way for a service station. The group named itself, the Croydon Tree Preservation Society.
The name has changed to be a little more all encompassing, but our aims are still quite clear:
To foster the preservation, retention and correct management of parklands and native flora reserves
To assist local council in sound planning of the district, having regard to the objectives of the society
To be a useful and reasonable body of local public opinion for the preservation of the environment and the treed character of the district
To stimulate the interest of young people in conservation through schools and other avenues
To do all lawful things to preserve the natural environment, especially the native flora and fauna of Maroondah and the surrounding district
To join with others in the pursuit of conservation objectives and in the protection of the environment generally
We aim to continue this work and to further improve the Maroondah environment whilst protecting what exists. We meet  in Croydon at 8pm every second Thursday of the month. These are open meetings and all members and prospective members are welcome to attend just email president(at)croydonconservation.org.au for venue address. We generally publish on our website anything news worthy in posts.
Membership rates are Annual $15
PRESIDENT membership & website
Liz Sanzaro 9879 2247
SECRETARY
Neroli Wesley 0425 755 828
TREASURER
Ken Whitney 9723 5091
COMMITTEE
Duncan Waite
Jim Burns
Pam French
Jonathan Upson
Gwenda Short
To fill out the application form to become a member, click here.