CCS mapping trees of significance
We are now using GPS and a map of the area, to pinpoint all trees of significant height, beauty, species, habitat value, and streetscape as well as heritage. We are expecting Maroondah Council to acknowledge these trees as "community assets" If there is a tree near you that you would like to nominate, please take a photo from bottom to top if possible and send it to us with the address location, we will add it to the 3oo or so that we have already.
Look how we have "greened" Croydon….
"Saving" a significant portion of Cheong, quite early years, when a Council Engineer wanted to straighten out Eastfield Rd railway bridge crossing and run the road obliquely through the small reserve, bisecting it. This would have spelled the end for it, as the parcels of land would have been unsustainably small, and prone to degradation and weed infestation. This land is protected by covenant set in place by Benjamin Cheong, the original owner, giving perpetual protection of this area. Local identity Jim Burns committee member, was instrumental in gaining protection for this reserve.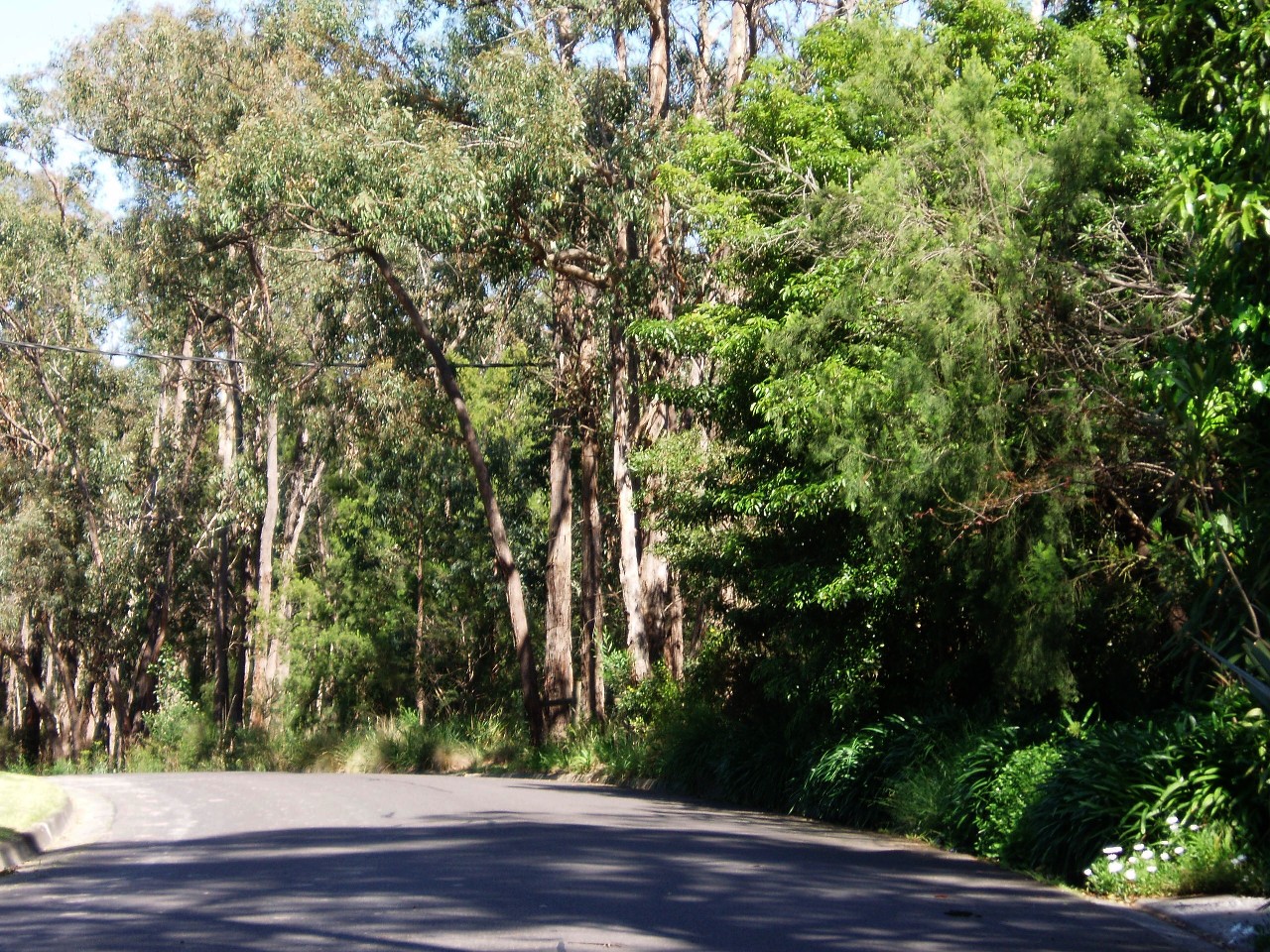 Cheong Wildflower reserve – from The Pass, Ringwood East.
With the help of children from two primary schools, Tinternvale and Eastwood and the expert help of Naturalist Cecily Faulkingham, replanting at Cheong Wildflower reserve, was done in the late 80,s also having overhead cables aerially bundled to prevent further destruction from overhead pruning. This project developed with the coordination of Liz Sanzaro in an attempt to involve young people in conservation.
Hochkins Ridge Reserve 1993
Hochkins Ridge, one of our largest and most extensive projects, from the back of the housing development fences down onto the reserve, from the ends of "The Dell" "The Heath" and "The Croft". This work was carried out, motivated by the passion and under the leadership of then President, Patrick O'Shaughnessy a forester and conservationist, and long time resident of Croydon.
Hochkins Ridge 2005 – (we planted a forest)
Significant Roadside Vegetation……….
The Median strip of Mt Dandenong Rd, from Velma Grove, near Nikos Tavern, to Clegg Avenue, near the Monastery gates. A progressive task done over a couple of years, to enhance the significant indigenous vegetation. This section of a main arterial Rd is one of the best examples of "what was there before settlement" and is classed as significant roadside vegetation. Also done with Patrick as President, and with the expert and invaluable help of Warwick Peel, a committee member and horticulturalist, plants provided by Candlebark nursery from local seed collection.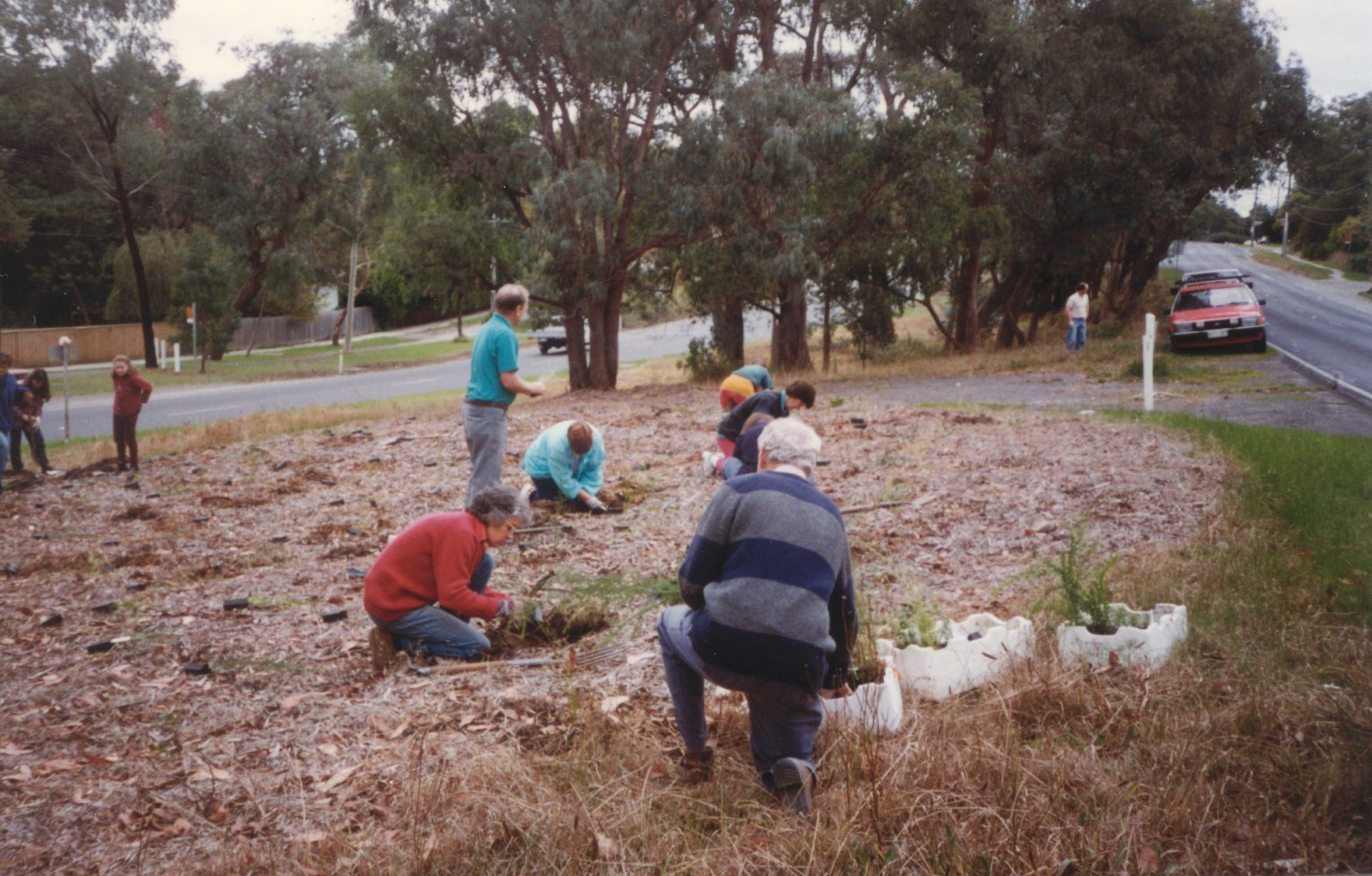 Wicklow Avenue, from Mt Dandenong Rd Croydon Station along the railway line, including the group of deciduous trees near Alto Avenue. Named as the "Athol Crane planting" after a founding member and long time worker for CCS, a fervent conservationist, who was actively still collecting newspapers into his 80's for recycling and fundraising for our group.
The Crane memorial planting
Lincoln Rd site – greening of the intersection
Preservation of one of our municipal jewels, Croydon Rd. In the early 80's a city engineer wanted to improve the road with made gutter and curbing and footpaths, which would have necessitated extensive tree removal. CCS lobbied for it to be left alone and replanted where needed.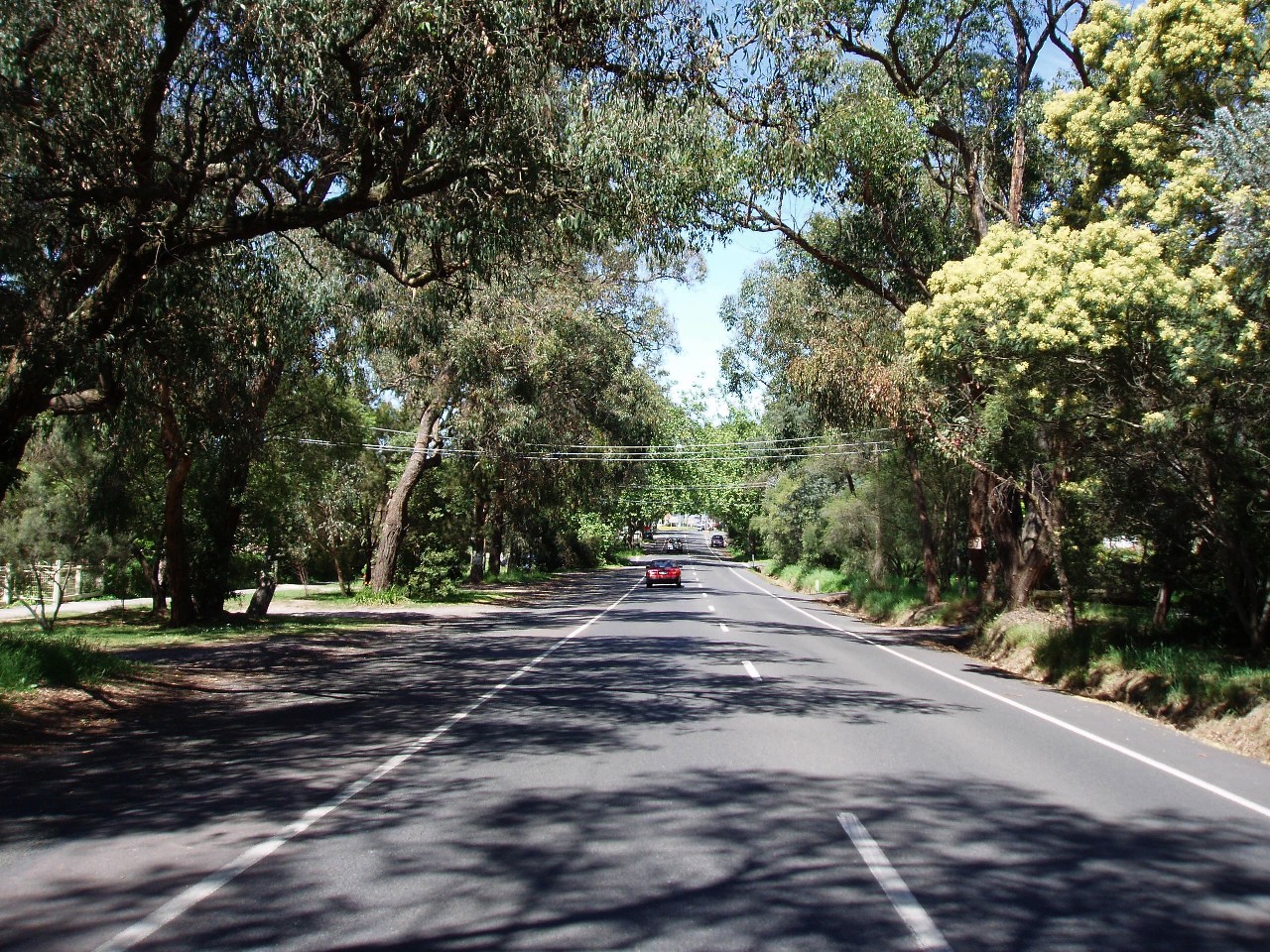 CCS also planted a small reserve at the Lincoln Rd and Dorset Rd intersection, named in honour of Roy Pitman, an original founding member of CCS.
Brushy Creek Planting 1999
Brushy Creek was planted in the Bellara Drive area, CCS involved schoolchildren and local residents in this task, Ros Savio, a landscape architect and long time Croydon resident was the CCS initiator and took great enjoyment in seeing the outcomes.