All covid-ed out? Have we mapped a tree near you?
Find and seek, a great family activity.
CCS is happy to share for the first time our interactive map showing many of the most beautiful examples of our Maroondah trees both native and exotic.
For a few years now, CCS has been photographing some of Maroondah's best loved trees.
Why ? Because some of us have a genuine love affair with these amazing beauties that enrich our lives, and provide much joy in seeing the bird life that use these trees. CCS has been saving trees since 1964 and we still try to do our utmost to prevent loss wherever possible
You can explore our map and by clicking on the link below, this will open a Google map, with lots of green markers. If you zoom in, then click on one of the many little green tree icons, up will come a full colour photo of the tree photographed at that location.
https://www.google.com/maps/d/edit?mid=1_FR65LVfqLwRBZfgJ87Z0EePG4E&ll=-37.81348665405601%2C145.2638855988911&z=15
If you have a beautiful specimen near you that you would like to share on our map, you can send us a photo of the tree, use the contact us on our website www.croydonconservation.org.au with the street address of where it is to be found. After verification, we can add it to our map. All photos were taken from outside the properties, we suggest you do not enter a property to get a picture unless invited to do so by the owners, otherwise it is trespassing.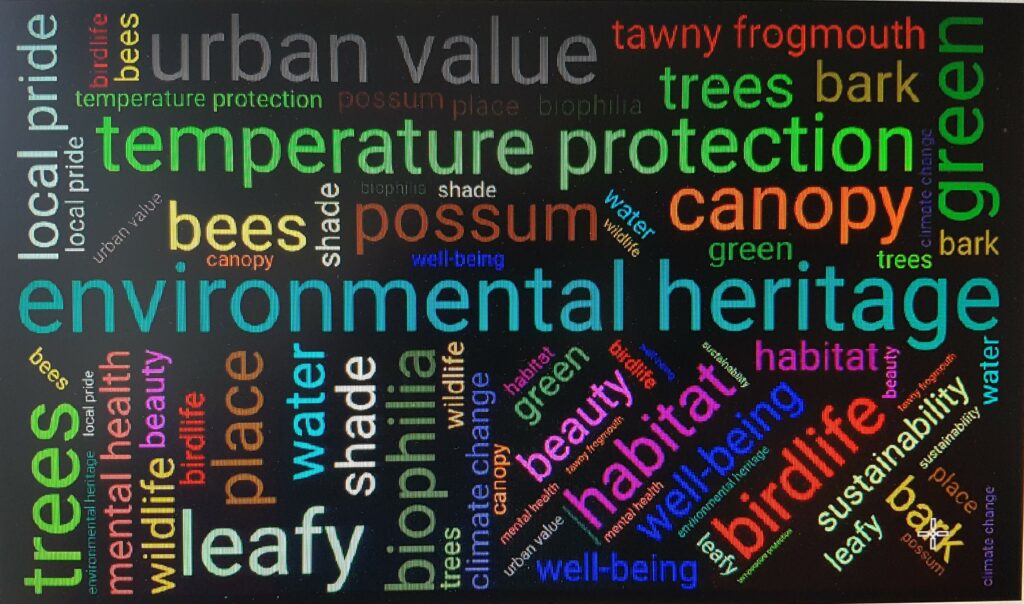 August 20, 2021 ·

Liz Sanzaro ·
No Comments


Posted in: General